Step 1 : Unlock the quick release lever.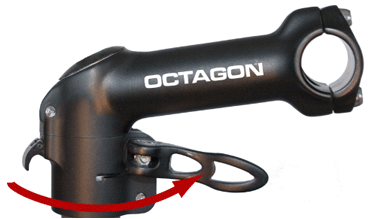 Step 2 : Depress the adjustment button.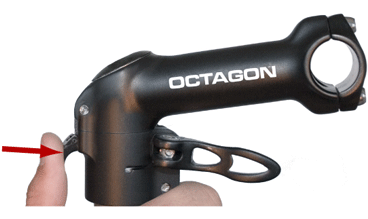 Step 3 : Set the handlebar to your desired height.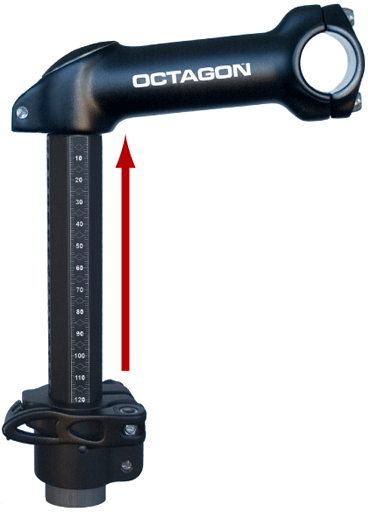 Step 4 : Lock the quick release lever.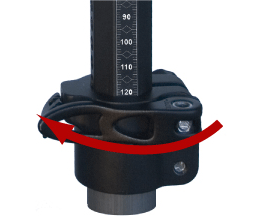 Octagon must be installed and serviced by an experienced, professional bicycle mechanic. It is compatible with 1 1/8″ threadless steel steerer tubes. When installing a handlebar, stem, or fork, the bicycle dealer must read and follow the instructions provided by the manufacturer with the product or on the manufacturer's website. Following manufacturer's instructions and using common sense in selecting, installing and maintaining components are the best ways to avoid failure and to minimize the inherent risks of cycling.
In selecting steering components, you should consider:
Intended use of the product
Size and style of the rider
Useful life of the product
Compatibility with other components and accessories
Inspect frequently: Steering components should be inspected before every ride for cracking or other signs of potential failure
Torque: Most Steering components now have specific torque requirements for tightening fasteners. Follow these requirements and use a properly calibrated torque wrench to tighten all fasteners.